October 7, 2010
After reading Nate's lemon poppy seed post, I decided to do a little digging and look what I found: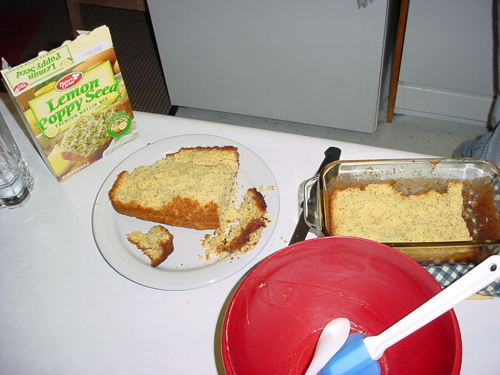 Aww, memories. That's the exact failure that he so vividly described yesterday. In addition to all the mistakes he listed, it looks like we also forgot to grease the pan.
But like he said, we had fun, ate the good bits and made the most of it.
I'm amazed that we actually documented this because we always forget to take pictures, especially those pesky "before" photos. But we're making an honest attempt to get better (hence last night's baking post and I guess the whole blog in general).
And since I just don't think the nighttime iPhone photos did justice to our success last night, here are a couple more I took this morning.
Breakfast of champions.
And yes, it was every bit as yummy as it looks.