December 31, 2010
Is there anything more glorious than red velvet cake batter in a red mixer?
Why yes there is. Red velvet cake plus an entire can of cream cheese frosting in a red mixer.
For Christmas I made Bakerella's famous "Red Velvet Cake Balls" recipe again. After 4 years of making them, they have basically become a holiday requirement in my book.
I missed taking pictures of the rest of the process – Nate and I both had pretty messy hands and it would have been a shame to get our new camera all gooey. But I made up for it by taking lots of photos of the cake balls being enjoyed in their completed state.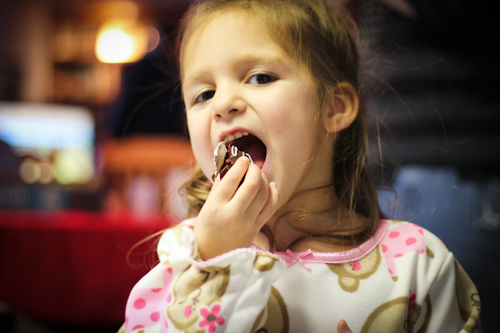 So much tastier than the fake cheesecake her dad gave her.